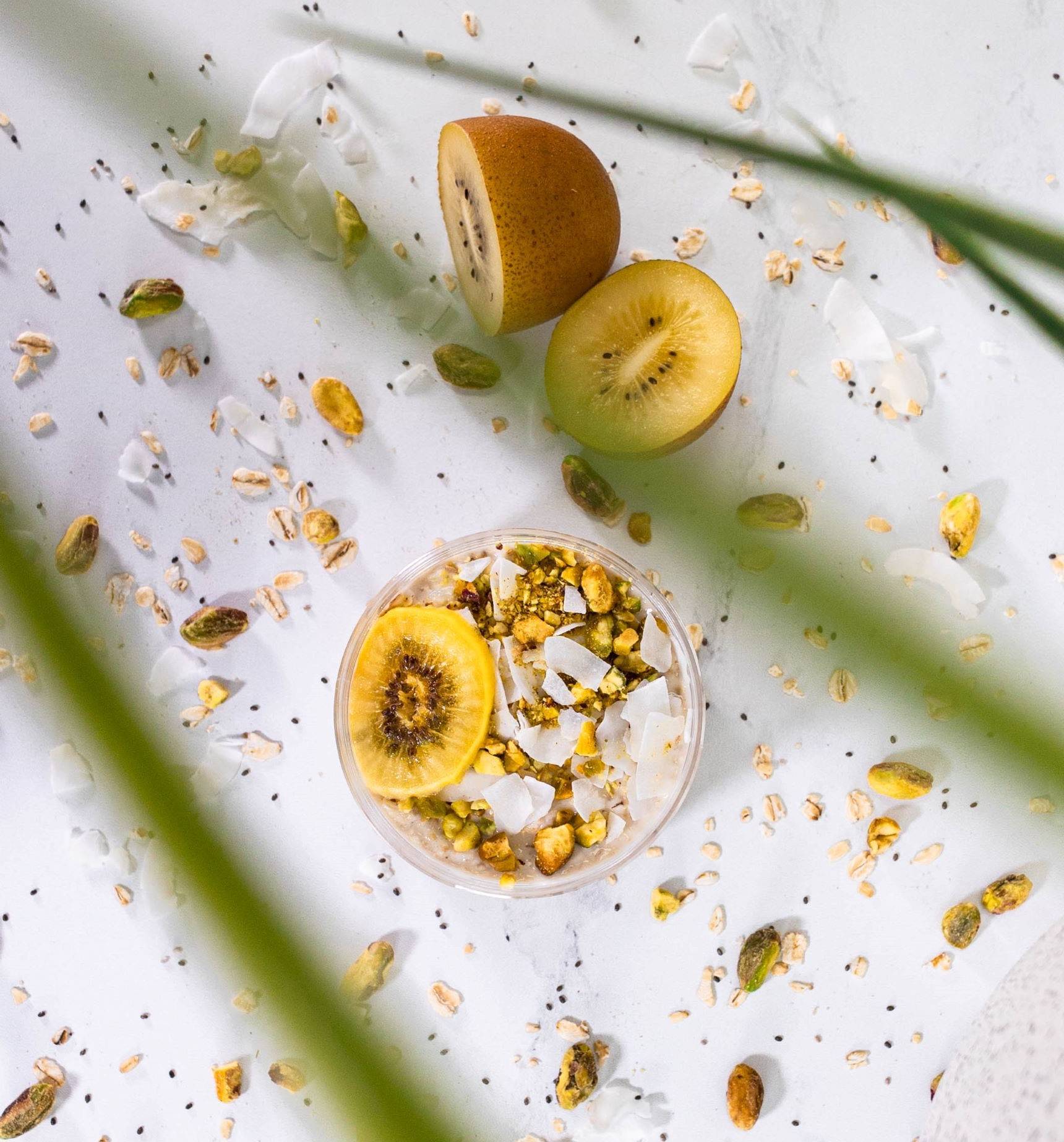 Our passion towards a plant-centric lifestyle led to the creation of our gluten-free overnight oats and new seed+oat butter made entirely from whole, organic, plant-based ingredients. But our products weren't created just for those who are vegan, or who follow plant-based diets, or who have food intolerances. Our products were made to inspire all!

Our products are for those who've ever been intrigued by plant-based foods but just haven't had the time or didn't know where to start. By making it easier and more convenient than ever, we hope to encourage people to incorporate more plants into their diet.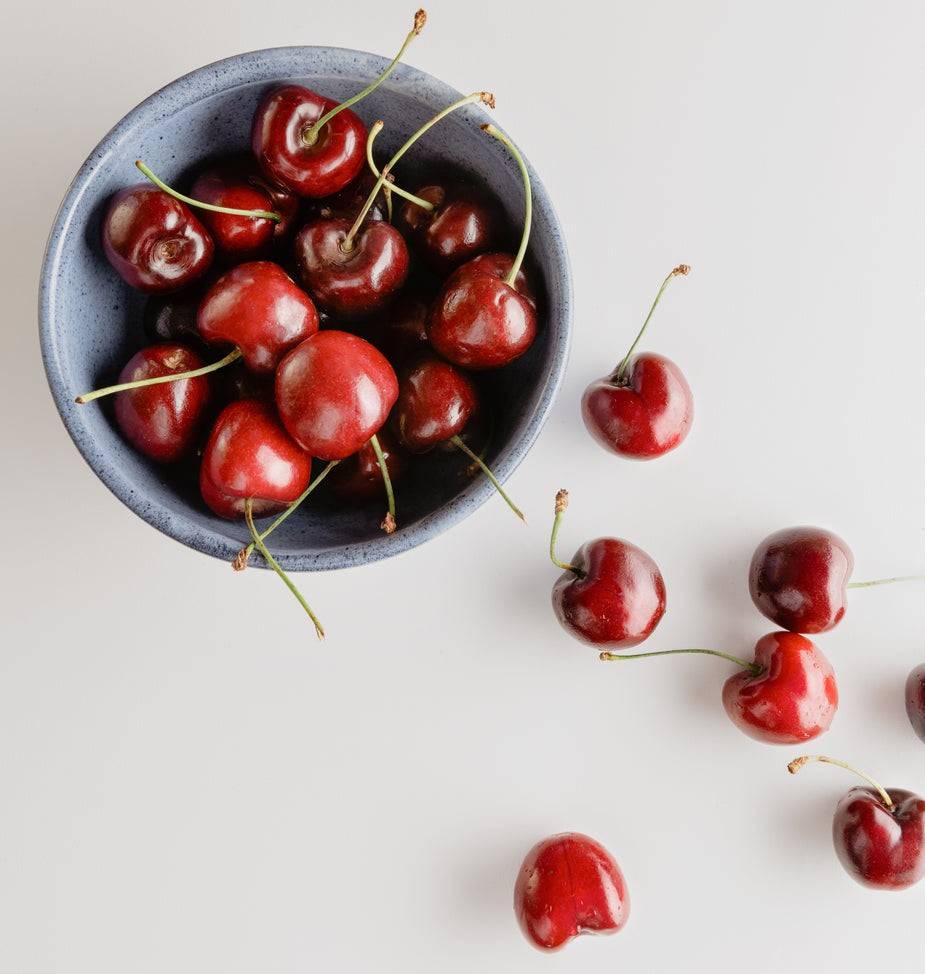 Everything we make at Garnish is chef-crafted and designed to balance both flavor and nutritional value with the combination resulting in something simple, clean, and delicious.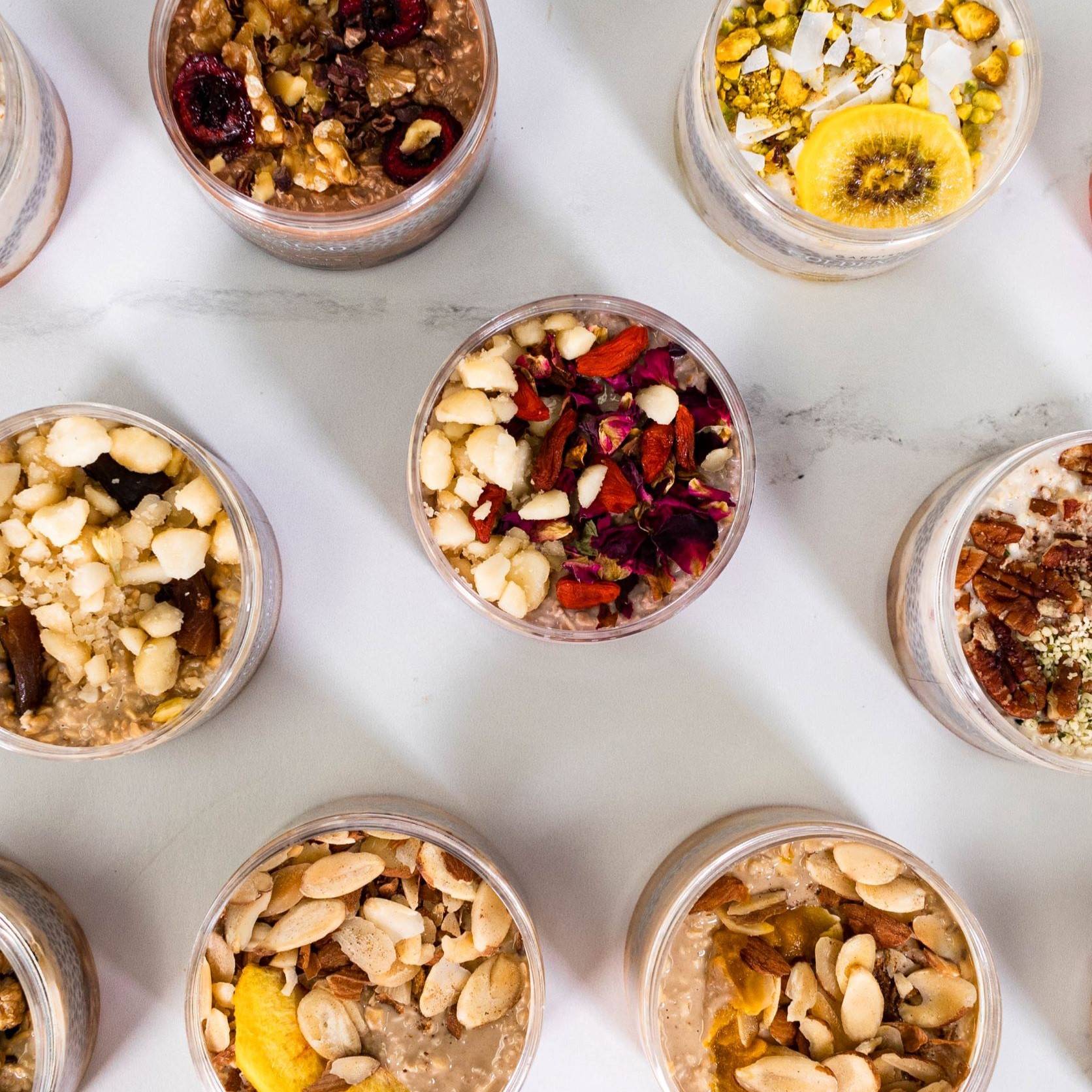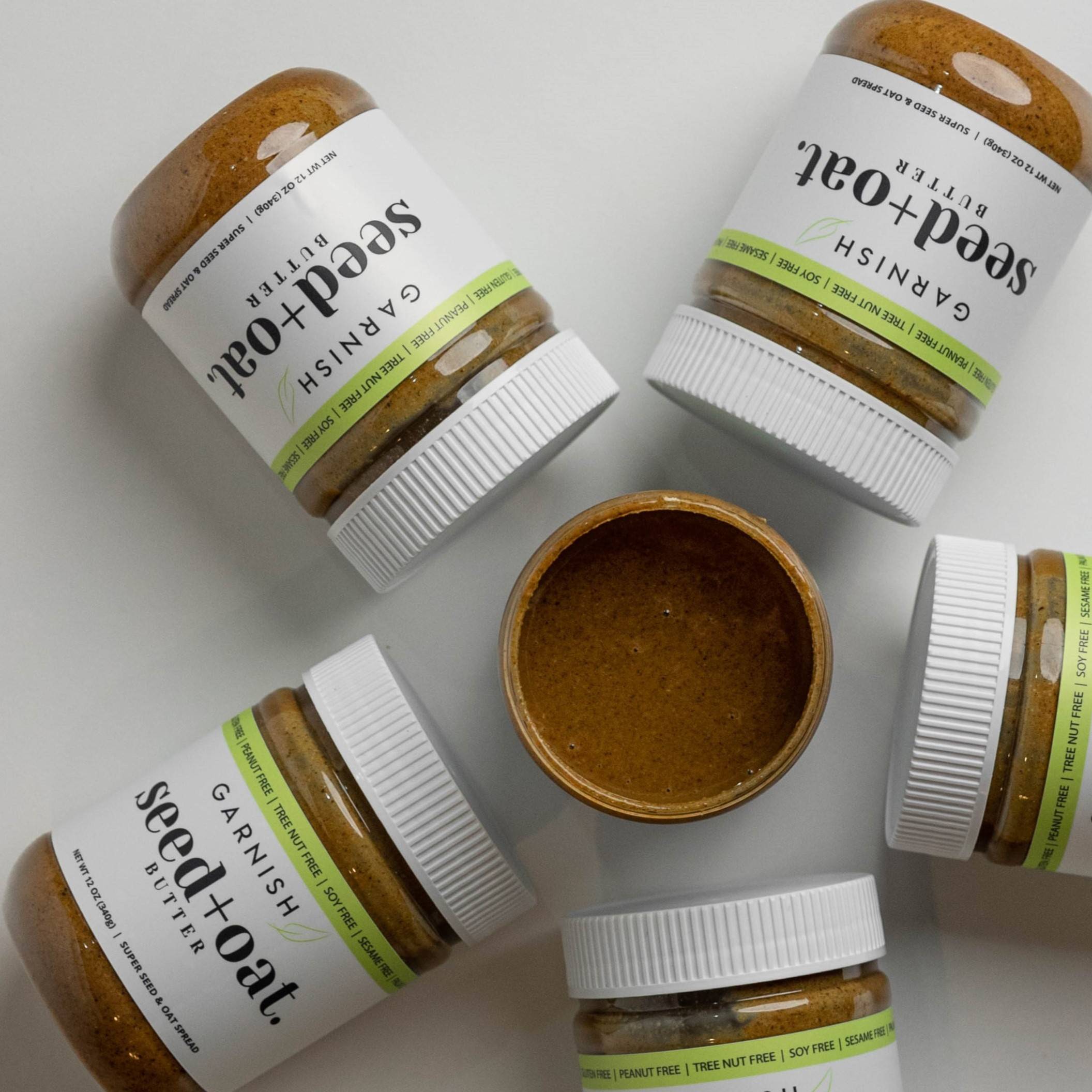 GARNISH: NOT YOUR AVERAGE OATS
CLICK HERE TO LEARN MORE ABOUT OUR MISSION AS A COMPANY FROM AN ARTICLE BY THEHOBOKENGIRLCOM
FILL YOUR BOX WITH OUR CHEF'S FAVORITES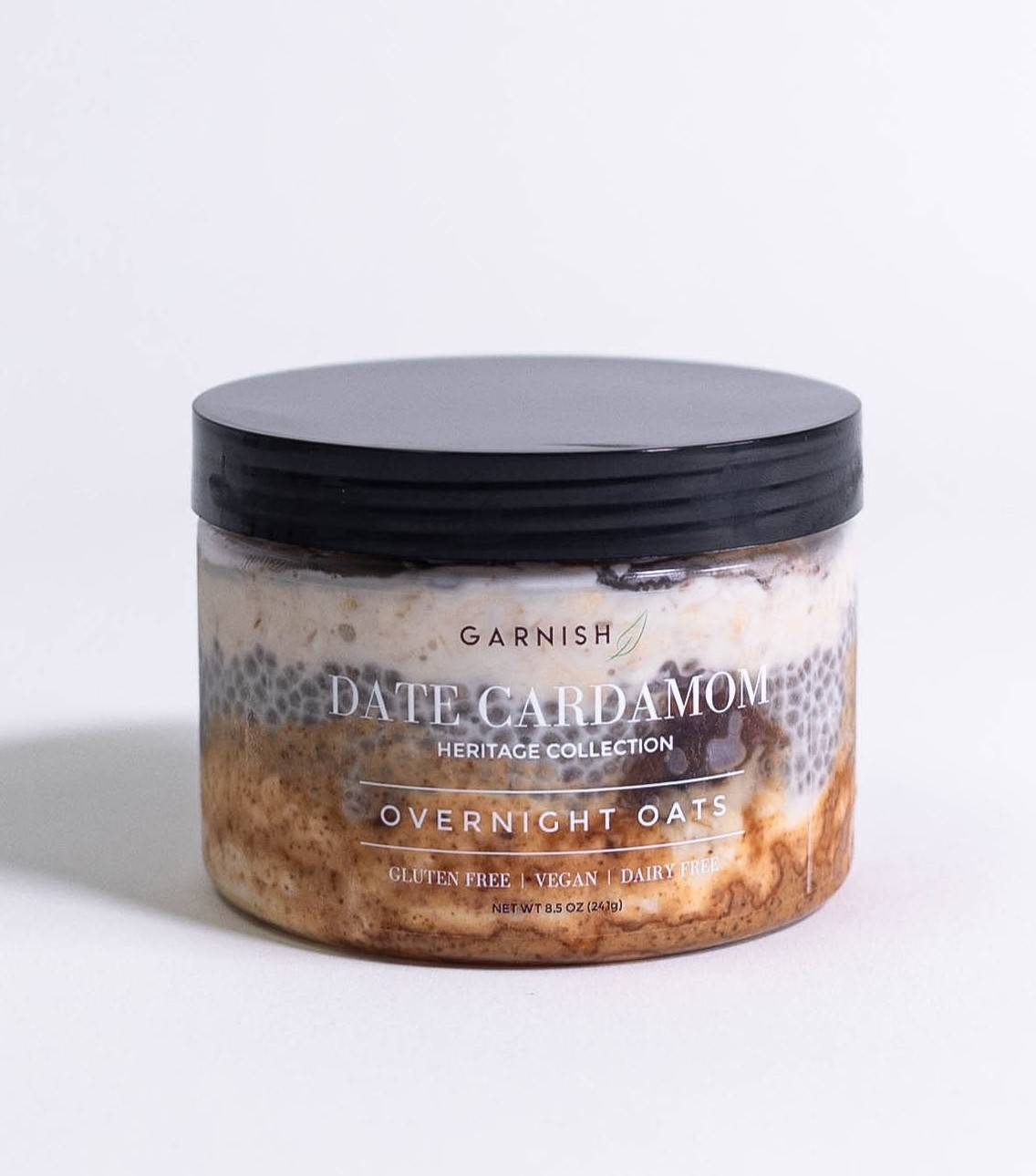 Head Chef Giancarlo's pick is the Almond Date Cardamom Overnight Oats for its balance of flavors and "chai-like" house made almond butter. The layers of texture in this bowl make it irresistible. From the toasted sliced almonds spiced with nutmeg and cardamom to the rich and creamy date puree, this is the perfect flavor for all!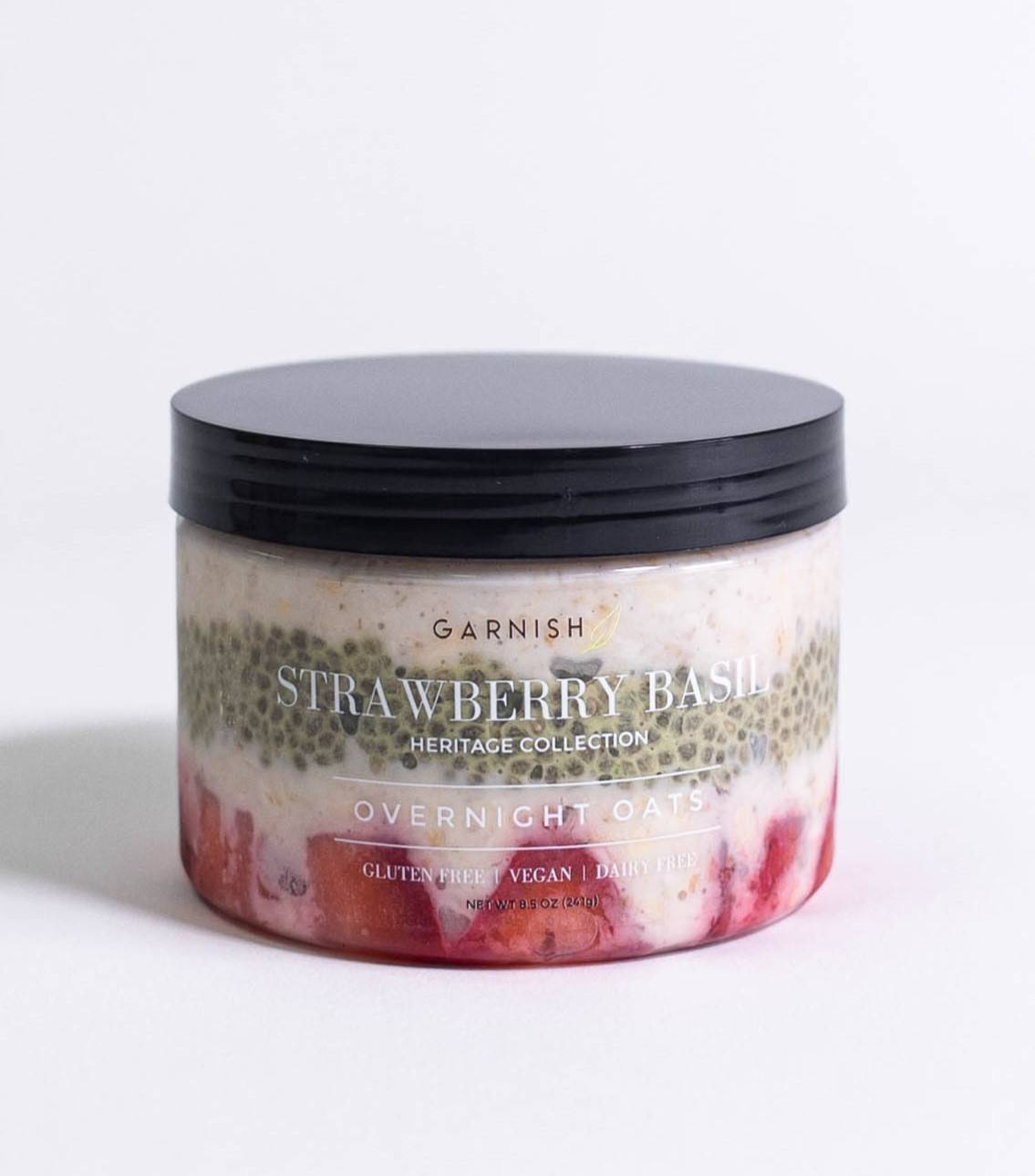 Chef/Co-Owner Connor's pick is the Strawberry Basil Overnight Oats for its unique sweet and earthy flavors. Every bite is perfectly balanced with toasted macadamia nuts, fresh basil and the sweet strawberries that sit at the bottom. The creamy overnight oats pull every flavor together for a delicious and light breakfast.